Autorstwa Olga Kulig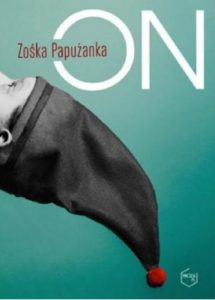 Zośka Papużanka's book, He, was published by Znak Publishing House in 2016.
In her book, He, Papużanka creates a microcosm of the Krakow's housing estate, where mythological time prevails. Everything here has its own place and time: sorrowful mothers run with nets, silent fathers work at the steelworks, teachers are mean but have great aspirations; there is a school, a church and a mangle. And not even regime changes can disturb the age-old rhythm according to which life goes on here. The Chief Traffic Dispatcher has laid down the tracks of life and personally sees to it that there are no changes to the timetable. But then he appears, Sleepyhead. We don't know his name, but the nickname has stuck to him so strongly that he has melted with the boy into an inseparable whole. Although Sleepyhead (Śpik originally names in Polish) is passionate about trams and knows everything about them, he does not fit into any of life's tracks or even paths. At most, he can be run over by such a metaphorical tram.
His mother knows this very well and this book is about her. And about her daily struggle. She fights for her son. She fights to push him, if not onto the right track, then at least into the ruts which he will somehow follow. She fights for him to cope at school, then at work. So that he can cope with life when it is gone. He also fights not to stop believing in him. And he fights not to think of him as Śpik, but of himself as Śpik's mum.
Currently the book is only available in Polish under the name On.
You can find more recommended books here.