Autorstwa Olga Kulig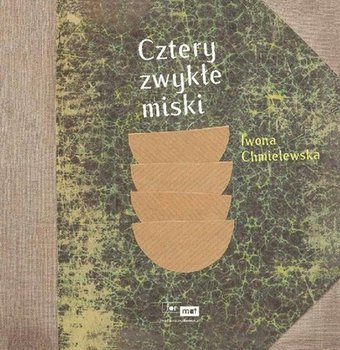 "Four ordinary bowls" is a book by Iwona Chmielewska. Format Publishing House, in 2013
Iwona Chmielewska is one of the most recognised Polish illustrators of children's books. Thanks to her unique style and sensitivity, she has achieved international success. And her picture books are translated into many languages.
One such book is "Four ordinary bowl". For its creation, the author used old papers and books withdrawn from libraries. This procedure allowed her to create captivating graphics supplemented by the author's drawings.
Although in the first sentence the author says that this is a book about making up books, in fact, the main topic is sharing.
Chmielewska shows different faces of creativity, from purely fantasy to strictly scientific. However, the common denominator is the function of creativity. According to the author, creation is the same as giving, sharing. With the use of very economical means, such as waste paper and a concise text, Iwona Chmielewska creates in "Four Ordinary Bowls" an extraordinary love and respect for another human being.
"Four Ordinary Bowls" picture book can be used as an exercise to create her own books together with children.
You can find more recommended books here.